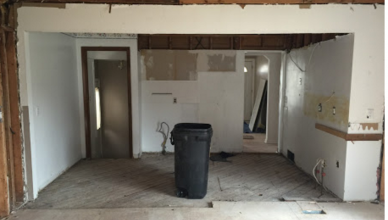 Demo complete – making room for a beautiful new kitchen.
[...]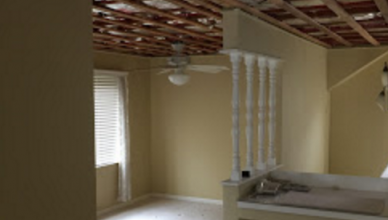 Demo on the upstairs master suite ceiling, making way for actual drywall and recessed lighting.
[...]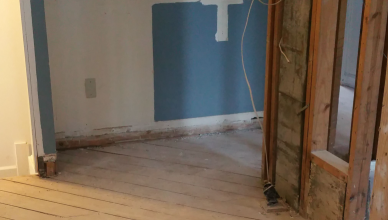 Bath and kitchen demo complete.  Waiting on city approval of dormer and discussed kitchen layout with Tony.  Remove all of the walls and
[...]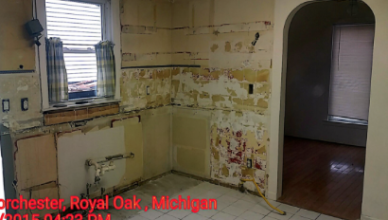 Kitchen wall mostly removed, making way for our open kitchen plan.  Exterior painting complete.  Back bedroom/family room has been painted and the new
[...]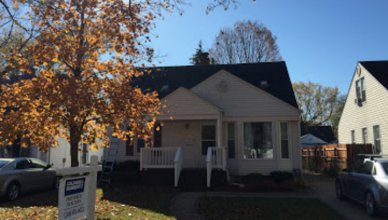 Closed, signed contracts.  Demo to start tomorrow.  Getting bid from the painting contractor so that we can get the exterior painted before the
[...]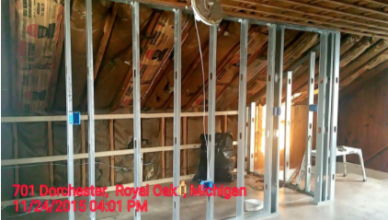 Drywall and other building materials delivered. Bath and closet being roughed in for the upstairs master. Brandon power washing exterior. Paint color is
[...]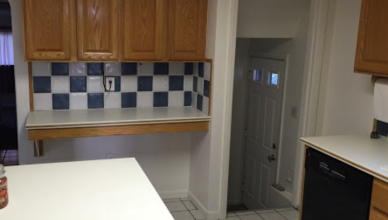 Signed contracts with Tony, Detroit2000.  Dumpster arriving and demo starting on Friday.
[...]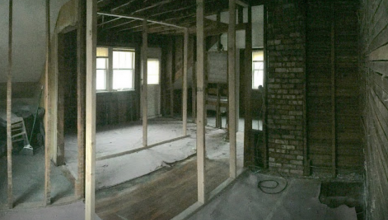 Met with Tony and discussed the master bath again.  We need to bump out the left wall a little bit to accommodate the
[...]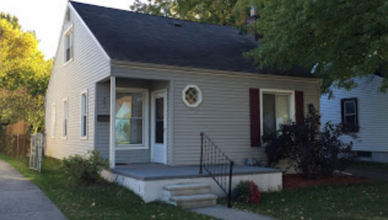 Waiting on final bid from Tony then ready to start demo.  Paint contract pending, need to get the exterior painted before the weather
[...]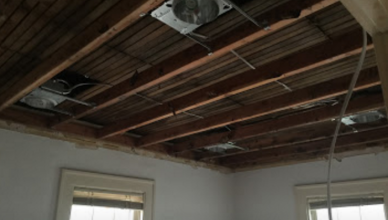 Demo almost done, lots of wiring to clean up.  Removing all the knob and tube.
[...]