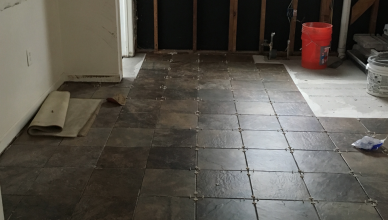 Tile going in for the kitchen, hallway and new upstairs master bath.
[...]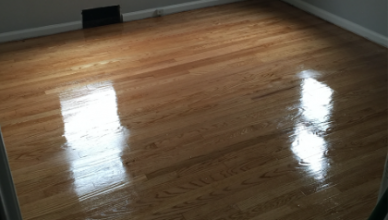 Guest bedroom on main floor, wood floor has been refinished.
[...]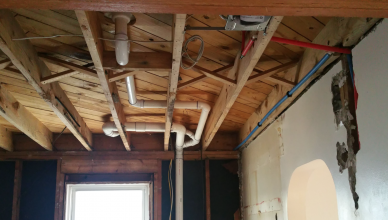 Kitchen header is in place, wall is removed.  Kitchen cabinets have been ordered as well as the bath cabinets.  Master bath framed in,
[...]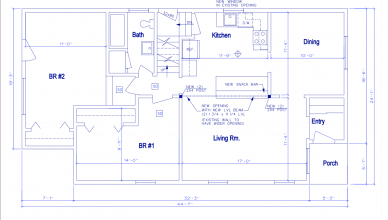 Architect plans in .
[...]
New garage door installed.
[...]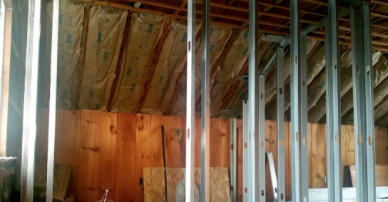 Removed and installed insulation in attic.  Fixed wiring in wall at the top of the stairs, master bedroom.
[...]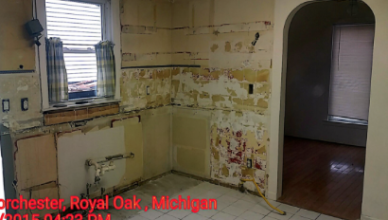 Kitchen wall mostly removed, making way for our open kitchen plan.  Exterior painting complete.  Back bedroom/family room has been painted and the new
[...]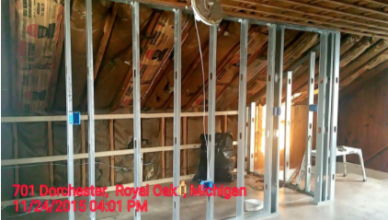 Drywall and other building materials delivered. Bath and closet being roughed in for the upstairs master. Brandon power washing exterior. Paint color is
[...]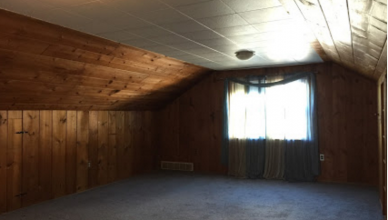 Discussed new bathroom layout and position.  Setting up meeting with Terry for a kitchen layout and cabinet order.  Brandon to start exterior painting
[...]