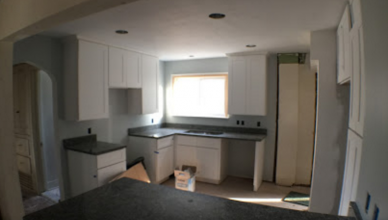 Cabinets and granite in place.
[...]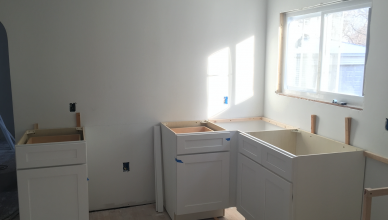 It is going to be a kitchen!  Cabinets finally getting placed, so looking forward to seeing it finished!
[...]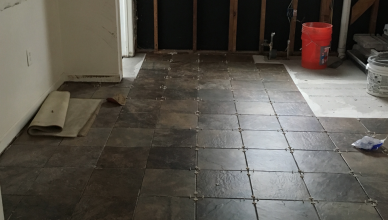 Tile going in for the kitchen, hallway and new upstairs master bath.
[...]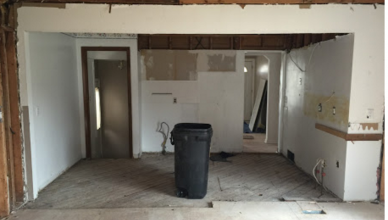 Demo complete – making room for a beautiful new kitchen.
[...]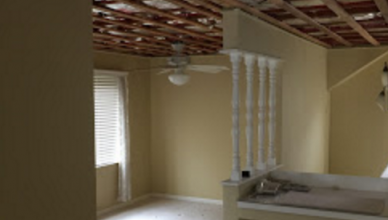 Demo on the upstairs master suite ceiling, making way for actual drywall and recessed lighting.
[...]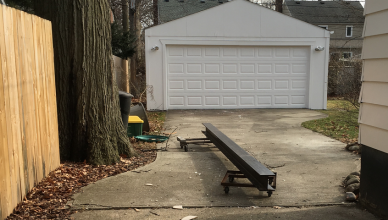 We removed a wall between the kitchen and the living room and dining room to open the place up, have a nice big
[...]